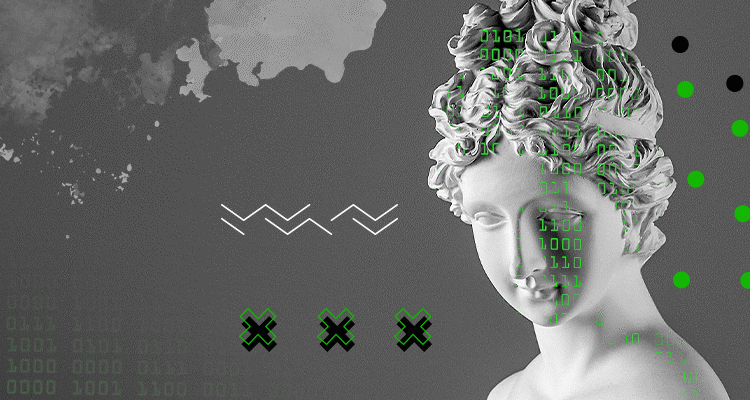 Adapt for Success in a Digital World
By Ilse V Rensburg | 18 May 2020
Forget the roaring twenties, the new age has gone fully digital and it's time for businesses to adapt to a new era driven by consumers and the technology that motivates them.
The way we communicate, the way we shop and the way we live our lives has fundamentally changed since the invention of the mobile phone. To date, there are over 3 billion smartphone users globally, resulting in an evolution in consumer behaviour that has moved at a faster rate than many businesses first anticipated. Consumers would rather spend their time at home in front of a screen than waste it wandering through malls. And when they do visit a store? 82 % of shoppers use their phones to visit your website to research products. They connect with your brand, and if you haven't put in the effort to entice them with a great user journey? Too bad, swipe left. 
It is not only consumers that have been attracted to the accessibility and easy functionality of this on-the-go digital lifestyle – the modern workforce has become increasingly mobile, spanning numerous industries with multiple applications at their fingertips. With this in mind, remote working software, like mobile work tools and virtual reality conferencing, will become the preferred form of communication over face-to-face meetings with AI playing a major role in everything we do. 
Yet, success in the digital age isn't as simple as updating your tech. Companies need to streamline their teams, processes, and operations to better serve consumers. They need to create a culture of digital innovation that effectively connects to customers, enhances their digital experiences and differentiates their brand from competitors. 
Creating a Culture of Digital Innovation
The COVID-19 pandemic has pushed businesses into a panic as they realise they are not as technologically advanced to tackle the digital age. However, the signs for evolution have been showing for some time now with e-commerce at the forefront of digital trends. Businesses are now discovering they need to adapt to social and technological innovations or get left behind and with such a huge change in consumer behaviour toward shopping, carefully crafting a consumer-friendly and enticing website that's mobile-friendly is more important than ever.
With billions of applications downloaded daily, if you can create an e-commerce app, even better! Shrewd companies at the forefront of digital technology are taking advantage of applications with innovative marketing techniques that help promote brand awareness and a deeper customer connection. Off course, targeting customers wouldn't be possible if it were not for data visualisation.
Data is one of your most important assets in the digital age and the key to getting the most out of your customer's data is knowing what your organisation wants to get from it. This will determine how the data is measured and how it impacts on the wider business through outstanding content that is personalised and customer-focused. 
With all this in mind, strategic thinking needs to change to a more digital-focused strategy. Companies need to look at what their competitors are doing, what customers are expecting, and what the current emerging technology landscape is capable of and by implementing technology, processes and data with digitised strategies and modernised business models, the potential for a new income stream and reach are incomparable.
Digitise to Survive 
Historically, big shifts in technology have been the cause behind the transformation of social norms, however with COVID-19 causing a worldwide pandemic and forcing us to stay indoors and our companies to find new means of working digitally, technological change has been influenced by society itself. Now it's time for us to adapt for success in what will soon become the new normal. This is something that Menzies Media has been working on for some time and reaching new technological heights was on our radar long before this pandemic took effect, which is what makes us experts at assisting companies in becoming more agile, adaptable and set up to take on this new age of business. 
Businesses that have had the most successful profit margins are those that establish strong customer-analytics capabilities, digitise order management, digitise customer relationship management, streamline IT applications, and standardise the company's IT infrastructure and data analytics. To meet these goals companies are investing in AI and other modern technology as well as optimising their customer experience.
At Menzies Media, we are able to help companies adapt for success in this new age with our end to end business solutions. We integrate digital marketing with our proprietary state of the art business management software, allowing for live reporting, lead management, and automated administration, ensuring our clients remain agile and adaptable to meet whatever is coming next. 
Digital transformation is no longer a nice extra but an essential to survive the modern age. Understanding what it means and how to implement it is what sets you apart from your competitors. Business leaders who embrace transformation need to stay agile and ahead of current operating models, processes, and technologies. They have to be willing to both innovate and experiment to knock their competition out of the park.