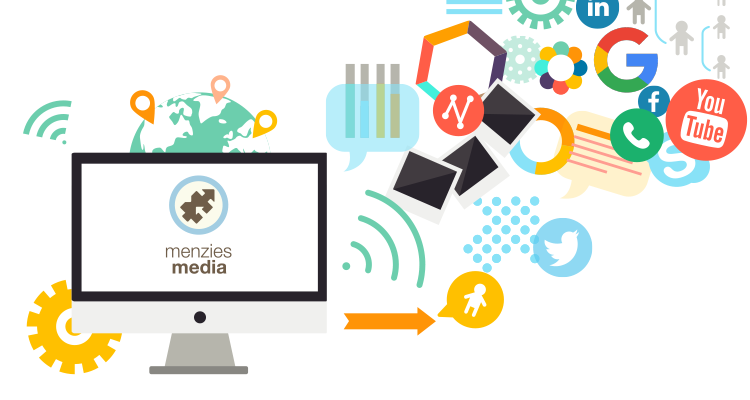 Navigating Africa's Digital Marketing Landscape
By Natalie Poppy Boyce | 5 October 2016
We are living in the midst of a digital revolution.The world as we know it is rapidly changing and digitising in previously unimaginable ways. Marketplaces are shifting into the online space and countless advances in technology are aiding our everyday lives.
Africa accounts for about 10% of the global population of internet users, with countries like Nigeria, Egypt, Kenya, South Africa and Morocco booming in digital connectivity as they are globally ranked among the top countries in this regard.
What's more is that these figures are rising at an unprecedented rate in comparison to all other existing media – broadcast and print mediums have well and truly been completely overshadowed by the immense reach of the digital realm.ld as we know it is rapidly changing and digitising in previously unimaginable ways. Marketplaces are shifting into the online space and countless advances in technology are aiding our everyday lives.
What does this mean for businesses in Africa? In Nigeria, for example, 9.8 million people are actively online and over 80% of these users are accessing the internet using their mobile devices. In other words, if you are selling something in Nigeria you can gain instant access to a mass market of millions of people. The same can be said in any country, at any time, for any business because that is the beauty of the internet – it is not bound by geography, time or prejudice.
That sounds easy! Well, actually, this is where it gets tricky. If you can access this mass market of digital adopters so easily, so can your competitors – and if they haven't already, we are certain that they will. Today there are countless businesses competing for top-of-mind positioning online. In order to rank visibly in the chaos of the web, you need an adaptable strategy.
You have heard the digital buzzwords – SEO, bounce rate, keyword density, meta descriptions, SMM and SERP…but knowing what it all means is a long way away from relating such concepts to a sound strategy. That's where Menzies Media comes in – we know the digital landscape and we have the strategic tools necessary to successfully navigate it.
Here is a quick and easy checklist of things which you will need to be considered as a successfully operating business in the hyper-competitive digital marketplace. How many of these relate to you?
Your website is among the first to show up when your business' name and/or relevant keywords are searched.
This website is easy to navigate and understand, with necessary updates happening on-time so that the public can be easily familiarised with your business.
Your business has social media accounts on all of the relevant social media platforms. The big players being Facebook, Instagram, Twitter and LinkedIn.
These social media pages are updated regularly with new, relevant, strategic content and are managed and monitored in order to drive conversions from digital engagement to real-life customers. A sound advertising strategy with direct marketing should be implemented on these pages using correct targeting and geo-targeting.
Your business is tapping into opportunities to communicate with current and potential clients in the digital realm – ensuring that you are speaking to the right people, at the right time, with the right messages.
All of your company's efforts online are being measured so that true value can be added to the ever-changing digital marketing strategy through insights gained from analytics.
The data obtained from analytics helps you streamline your business processes and further understand your target market in order to optimise your business operations in as many ways as possible – ultimately saving you money and time on research and development as well as redundancies in your operating processes.
How did you do? If you read through this short checklist and felt that your business ticks all of the boxes, well done! However, if you read through this checklist with doubtful thoughts please give us a call. Menzies Media is a dedicated team with the arsenal you need to take your business from zero to hero in the age of the internet. With an ear to the ground and a finger on the pulse, we are akin to the rapid changes happening in the African digital marketing landscape and we have the know-how to help you gain an advantage from our years of experience and vast database of information.
Sources: