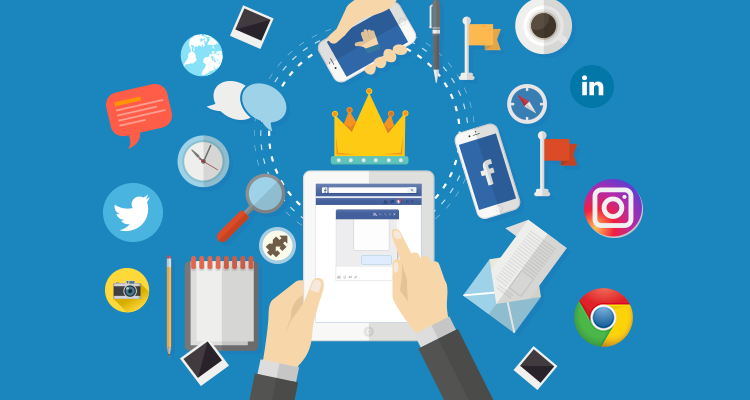 "Content is King"...but what does that mean?
By Natalie Poppy Boyce | 20 October 2016
We've all heard the term "content is king". With digital communication platforms rapidly superseding traditional media today's audiences are engaging with brands in a multidimensional way. Online media has opened the door for many different types of communication, where we are seeing consumers interacting with brands in instant back-and-forth conversation due to the interfaces available and the high-tech connectivity backing these interfaces. In such an environment, where brands can connect with their audiences in such an immediate way, the competition is a feeding frenzy of marketers grasping for attention at every turn. This is essentially where "content" comes forth as the leader of the pack.
We can all say our product or our service is the creme de la creme, just like a pageant mom will say her baby is the belle of the ball, but who cares about what you merely say? "Show me the money" as they say…but seriously, showing rather than telling goes a long way as far as stakeholder engagement is concerned – or so the studies would suggest. In 1986 Daft and Lengel introduced "Media Richness Theory" which basically purports the notion of communication being more effective given a more interactive medium – or, in other words, given in the right content.
Context? Yes. The thing is, content depends on context. Content is information and also experience. Communication conveyed over a voice message versus a message communicated via video recording with gestures, colours, expressions and details would surely create a different impression, right? Note that I've stated "different impression" here – not necessarily "better impression". This is the point. The content created is context specific! Where one brand may benefit from one form of content another brand may not – as each unique brand has it's own context (read: audience, environment, offering, position, strategy). Many marketers approach this concept with a "one-size-fits-all" mentality and that simply won't work because the modern audience is way too savvy to be blindsided by this feeble approach. Copy-Paste in the current marketplace is a transparent trick, as original content which is specifically strategised to the needs of the brand and the needs of the audience will be instantly recognised as authentic by consumers – leading to a more valuable engagement for all.
How do you get this content though? Leave it to the professionals. Menzies Media is a full service digital marketing agency that builds brands and generates leads. We start by understanding your business and your brand so that we can identify your marketing needs. We then build a solid strategy to address these needs by communicating with the relevant audience, at the optimal time, through value-adding tailored content.
Email: info@menziesmedia.co.za
Call: +27 (0) 11 781 1229
Website: www.menziesmedia.co.za