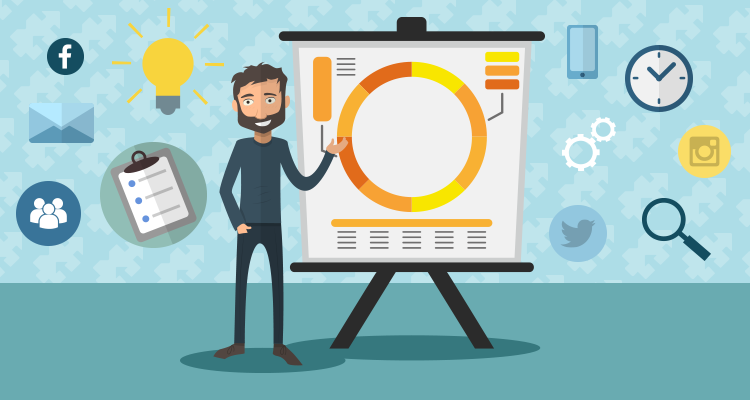 Business and Marketing Consulting Ethos
By Heath Menzies | 9 January 2017
South African SMEs and large companies alike are heading into 2017 with caution as they face a tumultuous economic environment and ever increasing competition. Such pressure calls for intelligent strategies as businesses try to move forward while also keeping up with technical and advertising advancements in the market place. But, what makes an intelligent strategy? A strategy centered in the core of the business – focussing on what services and products are offered.  An end to end business analysis is a good approach, as it is needed to look beyond only marketing and advertising strategies.
Strategically reaching an audience is important, but these plans must surely work holistically with a business's internal management, administration and infrastructure to promote performance and efficiency.  Effective business planning ensures that all of these planning elements work together – leaving no stone unturned when it comes to improving business processes across the board. Businesses need thoroughly assess all areas in order to be able to succeed in growing and creating the next stepping stones to continue growth. This is a never ending process with no "final" destination.
Some of these focal points include:
Strategic workshops with all relevant parties present to be able to drive the strategy forward

Strategic consultation with marketing and production support

Integrated communication strategies

Target market segmentation and validation

Brand "health" audits

Customer focused service research

Competitor audits and analysis

Employee relationship strategies and empowering them with the correct technology to allow them to do their jobs better.

Brand positioning and reputation management

Online and social media marketing

Traditional marketing

Technology infrastructure consulting and production

Business model scrutiny and optimisation
In this way, consulting has a huge role to play. A consultant must have a strong understanding of the company and it's day-to-day practices allowing them to identify problems, systemize processes to save time, promote sales conversion and create advertising campaigns that speak directly to the target market for increased leads and awareness.
Creative and analytical thinking is key when it comes to monitoring results, tweaking where necessary and ensuring that companies get the best results and ROI from their implemented efforts. Things do not happen overnight and it is important to remember that factors such as strategy finalisation, pre-production, implementation, internal training, acceptance from the market, and cause and effect play part in success of short and long term goals. Strategy should be agile and milestones need to be set in place and measured to either continue a strategy or adapt it if need be while always being realistic with goals and milestones.
The benefits of working with business and marketing consultants is to optimise and streamline processes with a tangible vision for implementation. This allows a company to do what they are good at, which is provide their product or service, while having the optimal support to effectively execute daily tasks. There will be a lot of bad apples hit with a shotgun and a rifle is needed to have a direct channel to success.
Email: info@menziesmedia.co.za
Call: +27 (0) 11 781 1229
Website: www.menziesmedia.co.za