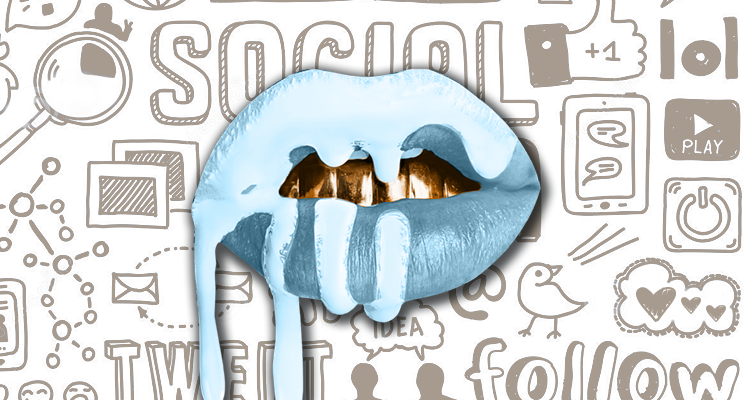 Influencer Marketing for Brand Domination
By Ilse V Rensburg | 06 March 2018
When reality TV star and makeup mogul, Kylie Jenner, tweeted that she no longer opens Snapchat, the stock value of Snapchat's parent company fell by 6 percent. This amounted to a $1.3 billion loss for the platform.
So how is it that a 20-year-old star has this kind of power over a billion dollar corporation and its users?
Well, it's because she's an influencer.
Currently, this marketing method is the fastest growing acquisition channel of the decade, annihilating organic reach, paid search and email marketing. So it's no wonder that Brands like Adidas, Zara and Motorola currently employ influencers.
To put it simply, Influencer marketing is when a brand pays an influencer to promote their brand. The influencer does this by posting about the brand (in their own, original way. If the post seems scripted at all, the effect is null and void.) Since the influencer is so revered by their followers it automatically provides an exceptional return on investment for the brand. Not only do they receive more engagement and click-through rates but the brands sell more of their product too!
The best part of this marketing tool is that brands needn't go on a search to employ an expensive celebrity because anyone can be an influencer as long as they fit the following criteria:
They need to have amassed a substantial following on social media.
Yip, that's it. Followers, a minimum of 3000 to be precise. What's more, the amount of followers an influencer has dictates the amount one would need to pay them, thus the more followers one has the more expensive hiring the influencer becomes.
If you're interested in giving influencer marketing a go, act now, and don't limit yourself to one platform. Influencer marketing is everywhere.
Email: info@menziesmedia.co.za
Call: +27 (0) 11 781 1229
Website: www.menziesmedia.co.za